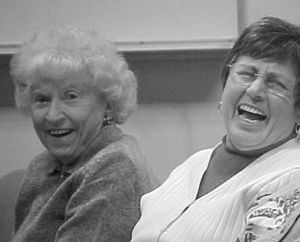 For more than two decades, Mark Binder has been telling stories to multicultural audiences of every generation.
His programs are adjusted and appropriate for
Senior Centers •  Community Centers • Churches • Synagogues • Mosques • Boys and Girls Clubs • Scout Troops • Environmental occasions
and more.
These programs are lots of fun, involving a blend of storytelling and question and answer with a bit of music and the occasional sing-along.
"Our group of seniors really enjoyed Mark's stories and chatter. His skills on the harmonica were particularly enjoyable and provided a nice mix of talents. He certainly spread the joy of his ebullient personality with all of his listeners. You certainly brightened the day of all the ladies in attendance with your clever funny stories and unexpected skill on the harmonica(s)!" – Marshfield Senior Center
Contact Beth Hellman (beth@transmitjoy.com)
or call us at +1.401.272.8707
to discuss programs, dates and possibilities.