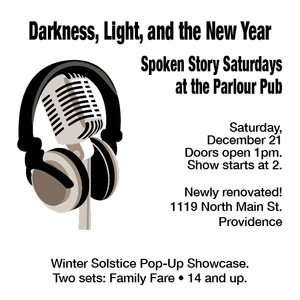 Darkness, Light and the New Year - a pop-up showcase
Come to the Parlour Pub on Saturday, December 21 for the first Spoken Story Saturday.
Two sets: one for families and one for 14 and up
Featured performers include: Mark Binder, Jay Walker, Damon Combs (and possibly others).
Admission: $10, $5 for students, seniors, under-employed
The Parlour is located at 1119 North Main Street, Providence.