Coming 2021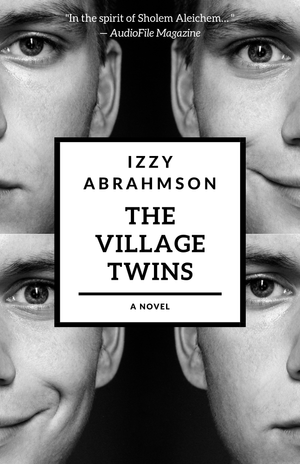 The Village is a quiet Jewish community on the edge of the Black Forest. The food is good, the people are friendly, strangers are welcomed, and if hardship comes, it is shared. 
But when The Village Twins arrive, day and night turn upside down. The brothers are so identical that their parents, teachers and eventually their wives can't tell them apart. They swap places and cause trouble at every turn. 
As Abraham and Adam grow into manhood, war and love force them to choose which will stay and who must flee. 
"…a good story very well told" – The Jewish Independent 
"In the spirit of Sholem Aleichem…" – AudioFile 
"Laughing out loud humor." – The Herald Voice 
The Village Twins blends magical realism, adventure and the picaresque. A stand-alone novel, it is also the first book in Izzy Abrahmson's "The Village Life" series. 
Once you begin reading, you won't want it to end.